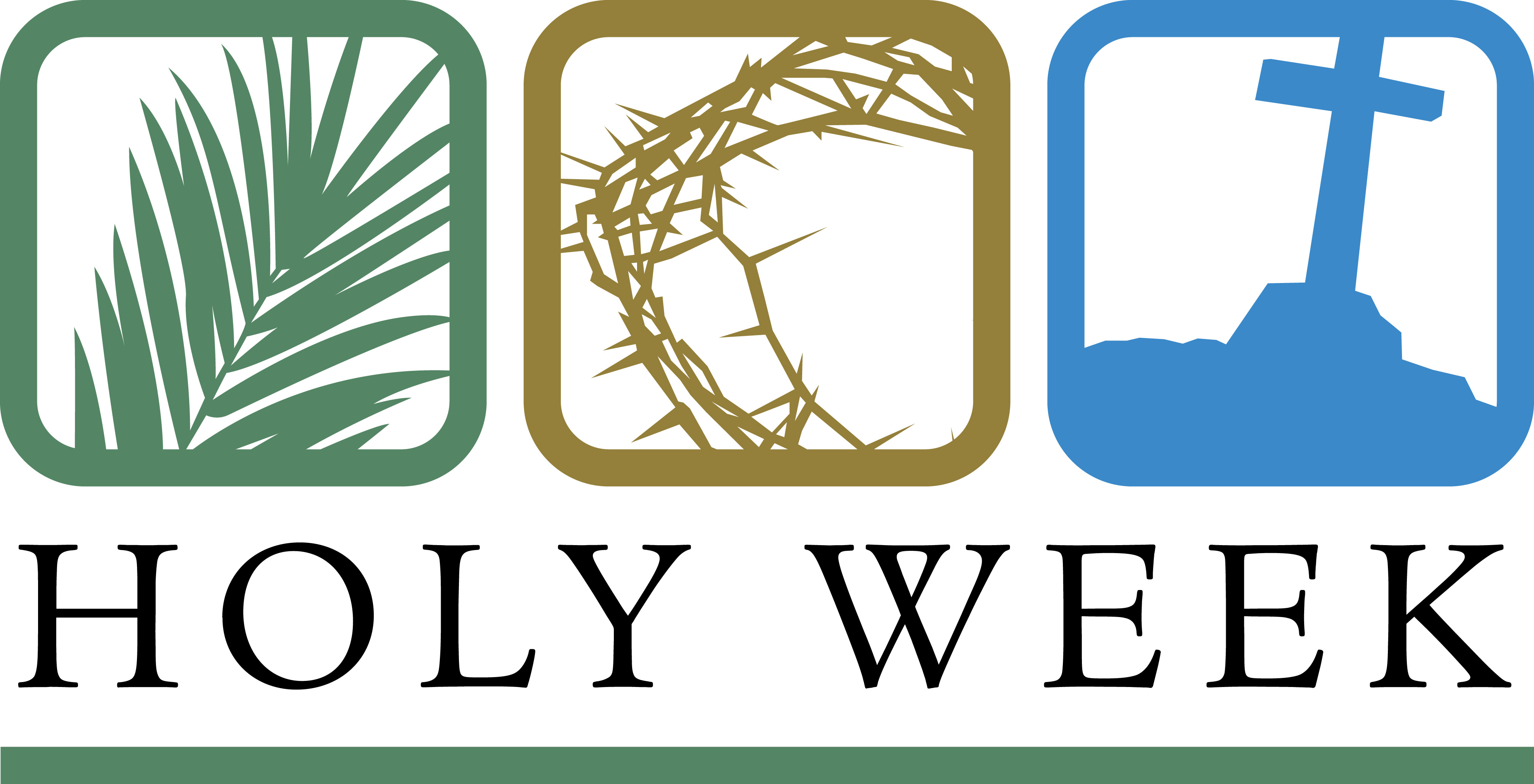 HOLY WEEK EVENTS
Plan on attending MAUNDY THURSDAY Service with other area churches.  The event starts at 6:30PM at Central Assembly of God Church.  We will celebrate Communion and have Tenebrae style readings to conclude the evening.  This is always a powerful event!  (896 Home St., Muskegon)
Our area GOOD FRIDAY service will be at New Hope Baptist Church again!  Come eat dinner at 5:30PM with friends before the 6:30PM worship service.  The address is 560 Yuba Street, Muskegon.
EASTER SUNDAY at Celebration is a highlight for the year!  Bring a dish and a friend to our 9:30AM Breakfast.  Stay as we celebrate the good news of Easter at 10:30AM!  This is going to be a great week!
UPCOMING EVENTS:
Mar 29, Maundy Thursday, 6:30PM at Central Assembly Church
Mar 30, Good Friday Meal & Service, 5:30 Meal, 6:30 Service at New Hope.
Apr 1, Easter Breakfast and Service, 9:00 Breakfast, 10:30 Service
Apr 13, Play to Learn Class, 10AM in the Oasis Room.
Apr 8, Youth Ministries Meeting, 6:00PM in Fireside Room.
Apr 17, Book Club Meeting, 6:30PM at the Bob Evans on Sternberg.  The next book is "A Man Called Ove" by Fredrick Backman.

Apr 21, Annual Celebration Carnival, 1-3PM.  $2 admission.
Apr 24, Pray for Muskegon
Apr 28, Wild Game Dinner, 5:00PM appetizers, 6:00PM meal.
PRAYERS
Pray for Mike Kalinowski whose mom died on Saturday.
Pray for all who are dealing with migraine headaches.
Pray for those who have been in a "spiritual valley" for a while with little hope in sight.
Pray for safe travels for those vacationing over Spring Break.
Praise God for the safe return of our "Snow Birds".  It is good to see some returning already.  (Welcome back Ray and Eddie, Becky!)
Praise God for great conversations with friends who have deep challenges in life.
Pray for students who struggle with school.
Praise God for a great DeColores weekend recently.  Many lives were changed!
Pray for baby Ella who is in the hospital for an unknown blood problem associated with high fevers.
Pray for Jenny Merrit who is recovering from her surgery and the tumor was benign.
Praise God for those willing to surrender their pain and heartbreaks to Jesus.
Praise God for the small victories in life when we feel defeated so often.
Praise God Jackie Knight's grandpa is feeling better.
Praise God for the 17 kids and 21 parents who have been attending the Play to Learn Class.
Pray for Patti Lacy's friend Brandi whose 6 month old daughter was diagnosed with Leukemia.
Pray for family and friends who do not know Jesus.
Praise God Lynn Pluger is cancer free and able to go ahead with her bone marrow transplant.
Pray for those preparing for married life after the weddings.
Praise God for a good back surgery for David Burlingame.  May God bring healing and relief from pain.
World Missions Prayers: PRAY FOR ISRAEL
Pray for true reconciliation in the Arab-Israeli conflict which is possible only through Jesus Christ.

Pray for Christians around the world to be educated and motivated to bless Israel in the name of Christ.

Pray for spiritual restoration as Jews at home and abroad call on the name of Yeshua the Messiah.

Pray for the peace of Jerusalem. (Psalm 122:6)

Watch the Youtube video below to pray for this country [http://prayercast.com/israel.html]
—
Pastor Matt Eenigenburg
Celebration Community Church
1260 W. Sherman Blvd.
Muskegon, MI 49441
www.celebrationmuskegon.org
Like us on Facebook!
(231) 571-4137