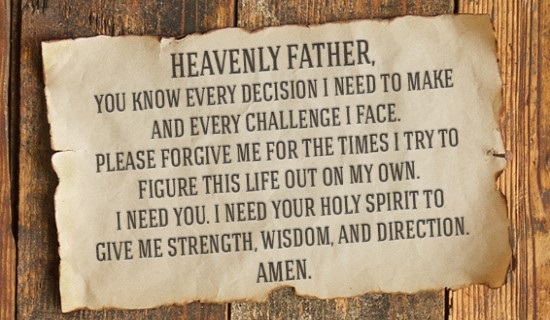 PRAY FOR MUSKEGON
Sometimes we forget how much prayer is necessary for our daily living.  Celebration commits the 24th day of every month to pray for Muskegon and the surrounding area.  We will have a Prayer Guide in the Sunday program to help.  Please be a prayer warrior this coming Monday, September 24.
YOUTH MINISTRIES CORNER
Meeting at Church—Sep 23, 5:30-7:30PM.  We kick off the school year with some group activities, lesson, and food!  Lesson: "What is God Like?"
See You At The Pole — Sep 26. Check with your school when students will gather around the flag pole to pray for the teachers, administration, and students. Pray for your school!
UNDER REVIEW
The hope in our new series, UNDER REVIEW, is to evaluate areas of our lives so we can live a life closer to Jesus.  Our strategy for placing areas of your life under review with God is to Remember, Repent, and Renew.  What area of your life will you place under review this week?
UPCOMING EVENTS:
Sep 23, Youth Group Meeting, 5:30PM at church
Sep 24, Pray For Muskegon
Sep 24, Council Meeting, 6:30PM
Sep 25, Book Club Meeting at the Pita Place.
Sep 26, Youth Group — See You At The Pole
Sep 28, Play to Learn Class Resumes, 10:00AM in the Fireside Room
Oct 3, Baby Basics, 10AM in the Fireside Room
Oct 3, Women's Bible Study, 10:30AM in Fireside Room.
PRAYERS
Please remember, each of these prayer requests are a person, a family, a cry of a person's heart.  Some requests do not have names attached because the situation calls for confidentiality.  God knows the names and their needs.  Thanks for keeping this in mind.
Please pray for Tree who is going through her 3rd bought of Lyme Disease in 3 years.
"Pray for discernment in upcoming events in my life."
Pray for students feeling overwhelmed already at school.
Pray for a co-worker of Lilia DuRose's who has a daughter with a brain tumor.  "Pray for answers and comfort for her and her family."
Praise God for safe returns of children who were missing for the weekend.
Pray for a good result for Duane Schultz after his treatment of prostate cancer.
Pray for a great year for the youth ministries which began on Sunday.
Pray for Jeff Kuespert as he heals from a separated shoulder and cracked ribs.
Pray for Amie Anderson in her job interviews.
Pray for those working long hours each week which keep them from attending Sunday church.
Pray for Reyes Hinajosa and his discomfort in his knees.
Pray for Abigayle who has been having epileptic seizures.
Pray for those in rehab for addictions.
Pray for small groups starting up in the fall.
Pray for Jennifer and her upcoming surgeries and procedures.
World Missions Prayers: PRAY FOR MONACO
Pray for many to see the emptiness of materialistic hedonism compared to the fullness of freedom in Christ.
Pray for culturally appropriate witness from the Christian community.
Pray for nominal believers to be revived to vibrant expressions of Christian faith.
Watch this Youtube video to pray specifically for this country: https://prayercast.com/monaco.html
Prayercast | Monaco from Prayercast on Vimeo.